Published: January 01, 2009
Op-Ed Contributor
Yellowstone Supervolcano - When should we start to worry?
By Ian Brockwell

With more than 250 quakes recorded in less than a week at Yellowstone Park, should we be concerned?
As most are aware, Yellowstone Park is the site of a "Supervolcano" which hides an enormous caldera measuring about 55 kilometers (34 miles) by 72 kilometers (45 miles).
The last supervolcano/VEI 8 eruption on our planet was 26,500 years ago at Lake Taupo, New Zealand. However, a much larger eruption occurred about 75,000 years ago at Lake Toba, Sumatra, Indonesia which plunged the Earth into a volcanic winter, eradicating an estimated 60% of the human population.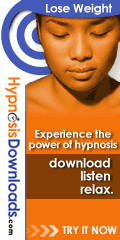 Although the last Yellowstone eruption (640,000 years ago) was less than half the size of that at Toba, Yellowstone is capable of matching Toba, and did so 2.1 million years ago.
Apart from the recent quakes seen at Yellowstone, the caldera has been rising at a rate of approximately 3 inches every year since the middle of 2004, three times faster than any previous measurements. But does this mean we can expect an eruption?
Experts have pointed out that "the Yellowstone caldera has inflated and deflated about six to eight times without a volcanic eruption during the last 14,000 years" and that earthquakes are frequently recorded in the area.
This is of course very true, Yellowstone can experience thousands of quakes over the course of a year. In the last 30 years the quakes can be as few as 800 a year, to more than 3,000.
On taking a closer look at the records for the last 30 years, we will see that there have been more than 20 "years" where earthquakes of magnitude 4.0 or higher have occurred. The highest in the latest swarm of quakes so far at Yellowstone has been magnitude 3.9, which is not the highest you would expect to see in an average year.
However, that is not to say that an eruption will not take place, this is almost certain to happen at some time in the future, the question is when?
Some experts have described the recent activity at Yellowstone as "unusual" and whilst the strength of the quakes so far have not been of a dangerous level, this might be the start of something much bigger.
As with most volcanoes (big or small), they are very unpredictable, but should we see quakes of a magnitude of 5.0 or higher develop in the region, this might be a good time to consider taking the signs more seriously.
Even though a large earthquake could cause considerable damage in the area, this does not necessarily mean an eruption will result. And even if it does, it may not automatically produce a VEI 8. But if it does, on the scale of that seen at Toba 75,000 years ago, I don't think we need to worry too much about the present financial crisis. Our main concern will be fighting for our survival!
Ian Brockwell writes straight talking, honest stories that engage readers. Contact Ian through NewsBlaze or his News Page.
See Also, Tom Lakosh's
Response to 'Yellowstone Supervolcano-When should we start to worry?'
Please leave a comment here
If it does not display within 10 seconds, please refresh the page
* The views of Opinion writers do not necessarily reflect the views of NewsBlaze
There should be no toleration of any killer terrorizing Americans and burning the American flag, and the US should stop funding people who hate America.
Will future sustainable development goals (SDGs) help in improving the lives of Bela and thousands of others like her who are pushed into the flesh trade due to poverty, greed and a skewed power dynamics. It is not enough to make survivors mere bran
If we don't respect our freedoms if we don't live with respect of others and the rules of stability of guide a civil people then we have and will continue to degrade our nation's integrity into a state of shame.
The claim on any land should reside on who found it first.
Over 1000 participants, and 400 students who participated in a Shabbat dinner at USC, have all saluted to their homeland JNF to Israel: Count On Us
One cannot measure Anthropogenic Global Warming by ice in the Arctic Ocean, because measurements have only been made in the last 30 years.